Updated 3/22/14:
Thanks for checking out my website! There are many exciting things coming up this spring/summer. On March 26th I'll be playing at Hemingways Lounge in Hollywood with The Flybys. The Flybys are a new Los Angeles group fronted by Jonathan Siebles of Eve 6.
Check out our EP, Your Mother's Love, on Soundcloud.
The other project I'm involved in, Songhammer, just had an appearance on The Ask Dino Show, Live! It was a lot of fun and the episode should be airing on his youtube channel as soon as the editing is done. Check it out!
_________________________________
Happy New Year Everybody!!
Updated 1/04/14: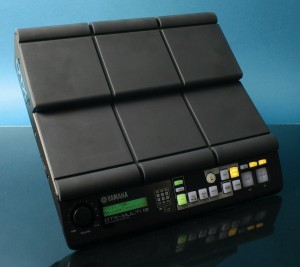 2014 is here and I've been trying to bring my gear up to date; thanks to my new partnership with Yamaha DTX drums I have been able to begin to aquire some electronic gear that is truly great sounding and adds options such as looping and percussion accompaniment that I didn't have before. I'm also tooled up with my computer and Ableton Live to help in this department as well. Most artists I work with nowadays require backing tracks and I can easily provide the system needed to make it happen.
________________________________________________________________
Updated 11/02/13:
My band Songhammer wins the Blizzcon 2013 talent contest!!I am now the drummer for the Epic Rock Band Songhammer! We've released an album as of 10/22/2013 and a video for the first single from this album called"Death Is On The Way".
I've also had the pleasure of recording on Jonathan Siebels' (guitar player from Eve 6) solo EP just a couple of weeks ago . I'm very excited for the release of the EP and we're planning on playing some shows sometime in early 2014.
Last but not least, I've also begun a new educational journey at CSULA to finish working on my Bachelor degree in commercial music………..So, I've been pretty busy these days and I wouldn't have it any other way. In this business, when it rains it pours!!